Jennifer Liu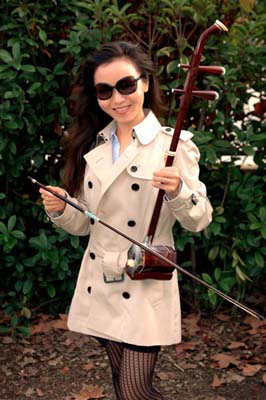 Jennifer Liu is a young, vibrant Erhu player, tutor, and evangelist. Influenced by her father, she began having her passion for Erhu at an early aga, eventually graduating from Nanjing University of the Arts with a major in Chinese traditional music instrument performance. Upon her arrival in the United States, she was greatly touched by the love of her Savior, Jesus Christ, and began playing Erhu as a means of exaltation to Him. Full of delight, she now possesses over ten years of experience as an Erhu tutor and performer.
詹妮弗·劉是一名年輕充滿朝氣的二胡演奏者,導師和福音傳播人。自孩童時代受其父親影響,她開始學習演奏二胡。 她畢業於南京藝術學院中國民族樂器演奏系。至今,已有超過十年的二胡演奏和指導經驗。當她來到美國后,深深地被耶穌基督的愛感動。 她開始用自己的二胡敬拜我們的神。€'
用二胡敬拜那今在昔在永在的唯一真神!Worship our God by playing ErHu!